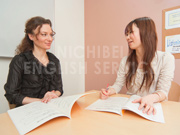 Over the years Nichibei has continued to create and develop materials and curriculum that constantly keeps it ahead of ever changing technological advances and the students' needs.
Our teachers and their acquired experience play a vital role in the development of our students and their communicative development. It is our ardent philosophy that to assist the student in developing fluency, students should learn to think in their newly acquired language, not merely regurgitate lessons and drills learned through rote memorizations or translation.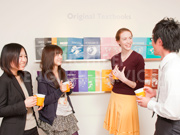 All of our materials and lessons delivered by our native speaker are based on the communicative approach to language acquisition. It is essential that our teachers encourage the student to learn and utilize the target language being taught in a meaningful way that is relevant to the student's life.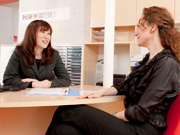 For those of our teaching staff with limited teaching experience, Nichibei offers extensive training before actual teaching begins, with additional training and evaluation throughout the years, as well as significant on-the-job training. Our lively staff is encouraged to share ideas and teaching techniques with each other.
We provide as much opportunity and support as we can to all teachers to develop both themselves and the Nichibei style with whether contributions they have to offer. Whether in the classroom or in developing our curriculum,we value long term growth and the contributions of all our teachers.